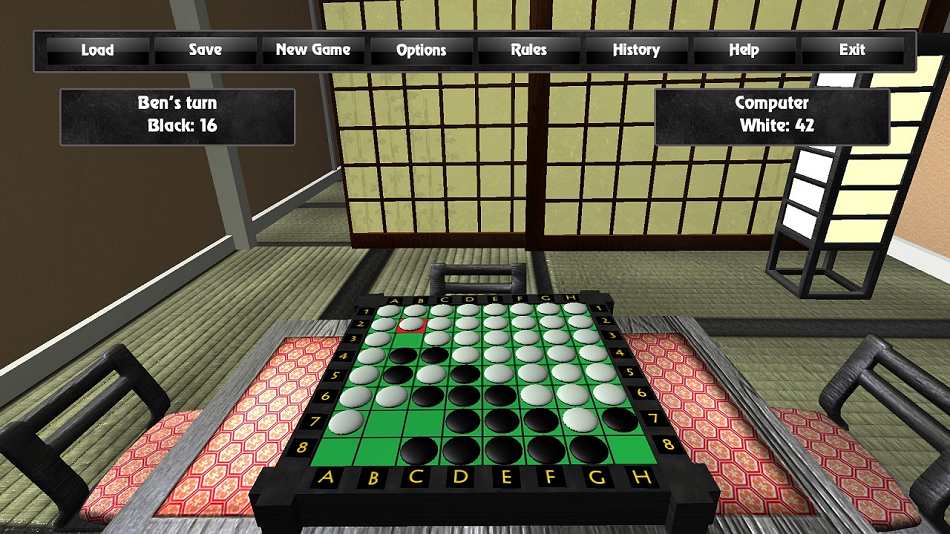 Do you like games of strategy? Play the classic Reversi game now available on
Amazon Fire TV
. We hope to be coming soon to other gaming systems.
Play against a friend or the computer at one of 3 difficulty levels.
Save and load your games so you can play them again and try different scenarios.
Watch the 3D animated tiles flip as you surround your opponent, but beware, your fortunes can change in an instant and your opponent may dominate you.
You can even watch as the computer plays itself.
Designed for a gamepad or remote control interface for those devices that support them.
You can
watch a quick gameplay video trailer.
You can find the Amazon Fire TV version
here
on the Amazon Appstore for Fire TV.
Special thanks to the authors of some great Unity assets used in the game: